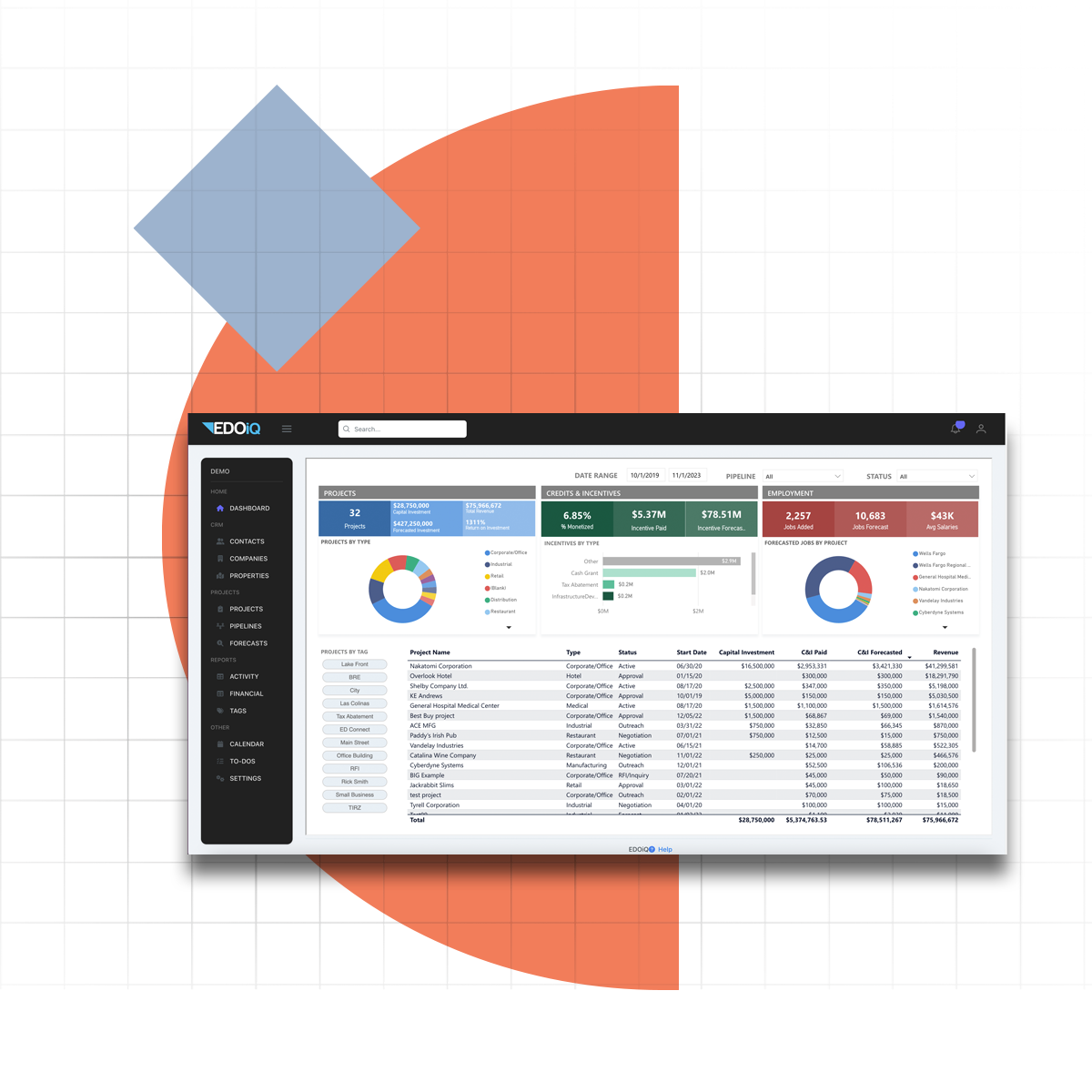 Software for Economic Developers, Designed by Experts
An all-inclusive toolset for organizations to track projects of all sizes to manage the relationships that drive maximum return for your community. Collaborate with stakeholders to identify, forecast, manage, and report on projects of all types.
Track opportunities, ensure compliance, and easily report
Many economic development organizations leverage spreadsheets and other disconnected systems to keep track of everything from leads and contacts, forecasts, available properties to incentive agreements and project metrics and requirements. We believe every conversation is a potential project and have created tools to assist in making the job more efficient.
EDOiQ is the connected way to manage your economic development organization. It connects the latest tools with stakeholders, all on top of a software platform that mitigates risks, maximizes collaboration, ensures compliance, and provides maximum visibility to projects throughout their lifecycle.